WELCOME
As online marketers we understand the importance of high open rate, high click through rate and converting leads into sales… but it's not always as easy as it sounds.
With the wrong subject and the wrong content, you message fails to reach the masses and your campaigns fail.
You login into your affiliate accounts and you results like this.
You question everything you've been doing and are asking yourself is it really possible?
Deep down you know it is. You see the success stories, the wealth, the cars, the holidays and lifestyles than many successful marketers live. You know it's true but how do you crack the code?
The Answer?...
EMAIL MARKETING BABy!
Some FACTS About Email Marketing You Should Know....
FACT #1 - Communication via email constantly grows. In 2017 the total number of emails sent and received amounted over 225.3 billion and it is expected to grow to 257.7 billion by the end of 2020.
FACT #2 - In 2017 the average return for email marketing was 44$ for every 1$ spent.
FACT #3 - 66% of consumers say that email marketing influences them to make a purchase as opposed to 20% for Facebook and only 6% for Twitter.
To give you an idea how POWERFUL Email Marketing is... here's a screenshot of some of the revenue we generated over 90 days... all from email marketing.

That's $1,184 PER DAY.. All From Email Marketing Using HIGH Converting, Attention Grabbing Subject Lines.
As you can see email marketing is something you need to fine-tune for maximum profits.
I've been doing email marketing since 2007 and learnt more than a few things of the years.
Today I want to give you the copy paste formula to maximize your email marketing profits and be on your way to banking $1,184 PER DAY!
What if you could get these type of numbers for every email you send, every campaign, every followup series... without any guesswork.
BIRTHDAY SPECIAL - DIMESALE PRICING - INCREASES EVERY SALE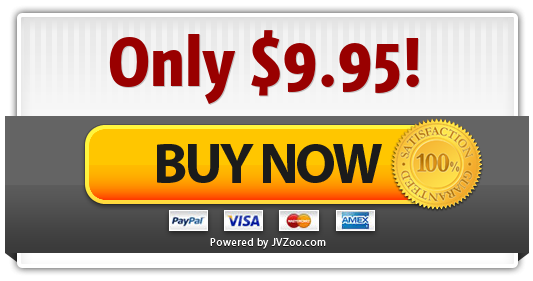 Hi, my name is Kevin Fahey and I've been marketing full time online since 2007. Over the years I've sent over 150,000,000 emails. That's not a typo. That's one hundred and fifty million emails.
We live email marketing and are consistently tracking, testing and tweaking our results.
During one of our recent checkups we noticed some massive difference between certain campaigns which were costing our business thousands of dollars every month.
We decided to dig deeper and pulled apart every important email we've sent over the past 8 years into one easy to use software. The software tells us what campaign the email was used for, the open rate and the click through rate.
Here's Everything IncludED In Our IM Emails Software
Over 430 emails sent from my Aweber account over the past 8 years consisting of mostly affiliate promotions, links to blog posts, free training webinars or direct promotions for my own products. All of these emails were sent to a list of above 20,000 subscribers so you know you're getting real results from a large database.
Over 498 emails sent from my Aweber account to my JV Partners / Affiliates. These are a must have for anyone in the product creation sense. On average these emails have gone out to over 2,000 affiliates over the past 5 years and I can safely tell you that the subject line makes all the difference between getting your launch noticed or not. Simply copy my success with these proven JV Email Subject Lines.
Our BEST followup campaigns which are consistently and effortlessly increasing my backend profits for every launch, every giveaway, every optin page. These have been tested and proven to add an extra 25% to my monthly revenue. I'll be including a bonus training video on this exact topic for you to watch so you can easily implement this into your business. Included here is over 16 campaigns and 100 emails.
The Earlybird and Webinar email series. As you're on this page I guess you're selling something online. Let it be an affiliate product, your own service, a new product launch or consulting. These are all the moving parts in our 7 figure online business and we understand by now where the BIG profits come from. For every launch we build a massive earlybird list and many times run a prelaunch webinar. For the post launch we work on backend webinar profits all completely driven by powerful email marketing campaigns. Copy my proven success with a click of a mouse.
CHECK OUT THE DEMO TO SEE HOW POWERFUL THIS SOFTWAre IS!
Over 1,200 Proven
Email Subject Lines
Open Rate & Click Through Rate
Results For Every Email
Fast Sort & Search Software
Saving You Hours OF Time
IF YOU'RE ANY OF THE FOLLOWING THIS EMAIL SOFTWARE WILL 5X YOUR RESULTS
BUT THAT'S NOT ALL. WE LIKE TO OVER-DELIVER AND TODAY WILL BE NO DIFFERENT
During the launch special we'll be offering some bonuses
which will make this a complete no brainer for anyone doing email marketing
8 Part Video Training Course revealing
my best email marketing tips
which have netted me over $3,000,000 online
During this training I'll show you how powerful the software is and how you can instantly use it to increase your short-term and long-term results.
I'll be revealing my most up to date email marketing tips. This training will be worth 10x the price of the course alone.
Live webinar training where I show you the fastest way to scale your business to $10,000 or more per month. This has worked for dozens of our customers. It's scalable, repeatable and actually does not require a lot of work.
Four Of My Best
Email Marketing Reports
Access the Email Marketing Reports Which Have Helped Thousands Of Marketers From All Over The World. You'll Get Solo Ad Escape, Open Rate Explosion, 11 Questions To Success And I'll Even Throw In My Book Dropout Entrepreneur.
My Marketing Results
VIP Training Course
Currently only available to our VIP Members this 5 part video training course will show you exactly what's working when it comes to getting thousands of clicks to your optin pages and sales page. I dug deep and invested over $10,000 in traffic. You'll getting all the results.
Access to our private
Facebook Mastermind Group
Here I share tips of all aspect of internet marketing including traffic & conversions, product creation, Facebook advertising and pretty much everything else you can think of. Your questions never go unanswered. A priceless bonus joining a great community of marketers.
You're getting everything you need to see success with email marketing. No stone left unturned. You get the software, the training, the reports and the support.
You Now Have Two Choices
Go back to writing emails spending endless time thinking of the best subject line. Guess and fail and maybe now and again see some results
OR
Copy our proven email subject lines and see what works time and time again for every part of our online business
Let's Recap On Everything You'll Get Today
Access to our email marketing software providing over 1200 subject lines, with CTR and Open Rate stats. - Value $297.00
8 step by step videos showing you how to best use the software and effortlessly 5X your email marketing results. - Value $197.00
Live webinar training where I show you how to scale your business to $10,000 per month the fastest way possible. - Value $497.00
My Best email marketing reports. - Value $97.00
My Marketing Results Training - Value $47
6. Access To Our Facebook Group - Value $97
THE $1,232 VALUE PACKED OFFER
YOUR PRICE TODAY
ONLY $47.00 $27.00 $9.95
PS When you take action today you are protected by a no questions asked 14 day money back guarantee. Signup, watch the training, use the software to give you the best results. Watch the increase in opens, clicks and sales. If you decide it's not for you, simply contact our support desk and we'll refund every penny.
PPS This is a limited time launch special. Once the timer runs out the price will increase and many of the bonuses will be removed. Act fast to avoid disappointment.
BIRTHDAY SPECIAL - DIMESALE PRICING - INCREASES EVERY SALE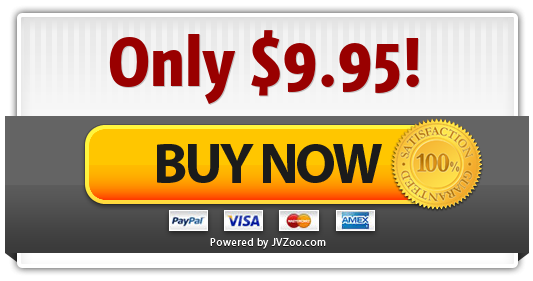 Frequently Asked Questions
I'm A Complete Newbie. Is This For Me?
100% YES. Email marketing is where the profits are at. You've heard it 101 times. Rather than go at this on your own, simply copy my proven success and learn a massive amount for the training.
---
Will This Work With My Autoresponder?
100% Yes. The software brings up the most proven subject lines related to the topic you search for. From there you simply copy/paste into any autoresponder or service you wish.
How Much Will This Cost Me?
Right now during this launch special the price is only $9.95. This is a one time payment for ongoing access to the software, updates and training portal. The price can increase at anytime so don't delay.
---
Do You Offer Any Guarantee?
You are protected by a no questions asked 14 day money back guarantee. Signup, watch the training, use the software and increase your results. If you decide it's not for you, simply contact our support desk and we'll refund every penny
BIRTHDAY SPECIAL - DIMESALE PRICING - INCREASES EVERY SALE